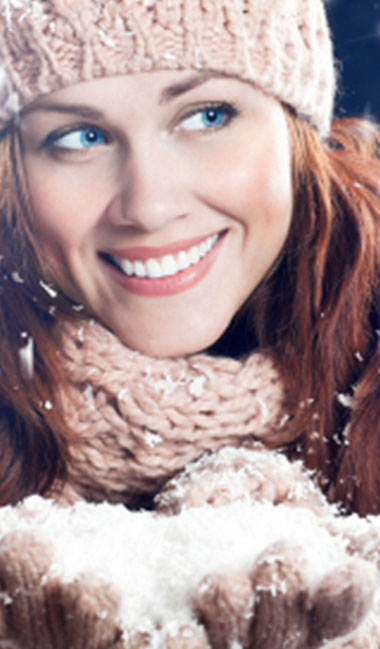 Between 35 and 45 percent of the people in the world have some level of halitosis or bad breath, however everyone suffers from bad breath at some point in their life and at sometime of the day.
Researchers estimate that over 80 million Americans suffer from chronic halitosis. At least 99% of everyone else has "dragon breath" in the morning.
Each year, Americans spend over $10 billion on oral hygiene products (i.e. gums, mouthwashes, toothpastes, etc.) to combat chronic bad breath. These products only mask and cover up the problem. 9 out of 10 bad breath sufferers spend in excess of 72 hours and $400 a year just battling their condition, and see barely any results.
In a survey of 5,000 singles conducted by Match.com, 43% said fresh breath mattered the most before a date, 17% said stylish clothes, 15% said sexy fragrance, 14% said good skin, and 10% said great hair. Dating studies show that bad breath is among the 3 most unattractive traits in dating prospects.
70% of teens say bad breath is an instant turnoff; 85% believe it's the most important thing to avoid when meeting someone for the first time.
Bad breath sufferers are 60% more likely to suffer from stress than non-sufferers. 57% of bad breath sufferers report feelings of depression because of their problem.
71% of bad breath sufferers have at some time considered enduring painful and evasive surgery in an attempt to eliminate halitosis, only to find surgery is useful in less than 3% of cases.
Dear Dr. Ohanessian, Thank you so much for the refreshing bad breath treatment. It really leaves a wow factor in your mouth. I loved it. My experience after the treatment: I have been trying to taste my taste buds all afternoon. It feels very empty as it doesn't have the old bad taste.  An hour later, I drank a few cups of water and it felt very good and the water felt like rolling right off my tongue. I had dinner later. I ate pasta and remembered your advise on garlic, I asked for easy garlic in the sauce.  Once they brought the dish it had the little chunks of garlic chopped.  After dinner, I came home and brushed my teeth as well as tongue.  Normally if I would have not had your treatment, I would still taste the garlic in my mouth.  Result: I have to say, no garlic taste. I gave my youngest son a kiss on his cheek and he did not complain. I love your treatment very! very! much. Since you removed the bad breath bacteria with your treatment, the first results are incredible. In the morning I woke up without a white film on my tongue. My family gave me their morning hugs without holding their noses. My older son complimented me that I had a nice breath unlike other days when a morning in bed hug would be followed by complaints about my morning breath.

Dr. Ohanessian I never knew I had so many taste buds.  My sense of taste and smell is eleveated to such degree I never knew was possible.  Great Job and thanks.

I'd heard of your treatment that could cure bad breath and so I took the morning appointment.  I arrived with half my latte finished.  I took my seat an instantly was conscious about the coffee breath.  Dr. Ohanessian described the procedure in detail so I knew what to expect during the treatment; it took very little time in the dental chair before the treatment was complete.  As I sat up I experienced an unfamiliar "non taste" as the best way to describe it.  I had to refrain from food or drink for a half hour...not a big deal since I had already had my morning coffee. I went about the day having Mexican food with the extra onions and later having pasta with the extra garlic and none of those taste lingered. Actually, the next morning was the most incredible part.  No bad morning breath.  The treatment absolutely works! I didn't have to worry about gums to cover up coffee either.  I'm definitely going back for another treatment. Josephine M.

Dr. Ohanessian

I don't really have chronic bad breath.  But I wanted to try the treatment for my everyday normal bad breath.  The most phenomenon treatment anyone can ever imagine. The experience is unique, short and effective. I recommend everyone to give it a first try. I did it. And I loved it.

The collective approach of your treatments is phenomenal.  From the focused dentistry that I received, to not waiting long in the waiting room, to the Airigation bad breath treatments.  I never knew dentistry can just be another event in a day's work.  No more fear.

Dr. Ohanessian The quality of time spent to explain details about any and every condition in your clinic is unmatched.  My previous experience has been to go in and be sent out like a production line.  Everyone that I speak to who has been to your establishment has commented about the fact that you and your staff spend so much time going over patient's file and conditions with the patient.  It is very welcoming to realize that you spent almost 1 hour with me during the first appointment to discuss all matters with me and to take the necessary xrays which helps understand dentistry better.

Dr. Ohanessian Thanks, your treatments and influence have made me stop smoking finally, started living a healthier life since now I can play sports better as my stamina and breathing has improved and it has significantly improved my dating and relationship success... all because I wanted to improve the breathe I exhale.

Thanks for the quick turn around.  Your approach to full service dentistry with full patient attention is great.

I just wanted to tell you that my smile is completely transformed and I am extremely confident now about showing my teeth!  Thank you for the smile make over.

Dr. O After just my first treatment, I didn't brush my teeth for the whole day and at night I ate "Gumbo".  There was no odor after dinner, I didn't brush at night and in the morning when I woke up there was very slight morning breath.  The treatment prevented the usual garlic and spice smells after eating and on top of that I had very little morning bad breath, without any brushing. Sam B.

OMG doc the treatment is amazing... I just had coffee and Chili, and still no bad breath...

I am a regular visitor (from the West-side) to the Glendale Clinic (every 2 weeks) for the past 2 years as your Airigation Treatment is the only thing out there that works in controlling bad breath and the build-up on tongue.  Afterwards the mouth feels very clean and gets freshened fast.  I wish there were more clinics near me and that your products for home use would be out ASAP.

I traveled from N. California to get treatments.  Dr. Ohanessian took his time to explain that what many people including myself experience is normal.  I like the treatment and I wish you can get to certifying other dentists in my area to be able to provide this service. I also think home products would be very beneficial in maintaining the confidence after the treatment.

I made specific arrangements to travel almost 400 miles each way to go to Los Angeles (and stay in a hotel) to receive the Airigation treatments.  I thought there was something wrong with me.  Dr. Ohanessian took the time during examination appointment to evaluate my condition and told me that I had nothing more than normal everyday bad breath.  I was hesitant but after a few back-to-back treatments I walked away self confident as for the first time ever I found something that actually worked and I realized that there was noting wrong with me but there is something wrong with the way we've all been dealing with bad breath.  As the Doctor continuously repeats, bad breath must be removed first before trying to get fresh breath.

Cant say I ever knew "Bad Breath treatment" existed other than the usual remedies we all typically use. Bad Breath Institute addressed bad breath like a disease and the results are simply amazing. I really liked the application of science behind the procedure, which was completely painless. Its been a week since treatment, and my morning breath is MUCH better. When I brush my teeth in the morning, the freshness from the toothpaste lasts much longer. The difference is night and day.  I have set a monthly schedule for continued treatment. I was told the rate of which one should get re-treatment depends on the severity of the bad breath (case by base basis based on bacteria on your tongue I believe) which I find pretty interesting. I always felt a little insecure about my breath when going out on dates or conducting interviews for work, especially if I forgot my pack of gum. With this treatment its not a concern anymore, gum or not my breath is never something to worry about. I highly recommend.

Treatment is great and really helps a lot. The doctor and his staff are also very nice and try to help out in any way they can.

I drink a few cups of espresso per day and it gave me an uncomfortable after taste and bad breath.  After receiving the treatment for a few days that bad breath was gone.  I also could taste food better immediately after treatment.

I came in a few months ago and was very happy with the treatment.  Doctor took his time and actually discussed the possibility of me having to check my sinuses for infection.  I went to ENT and sure enough I had sinus infection and was given antibiotics.  I came back for more treatments now.  The treatments are fast and very effective in removing bad breath and helping get fresh breath.

Every time I come to Los Angeles I stop by to get a treatment.  The clean feeling the Airigation treatment provides is very addicting, I can't wait until more locations become available.

As soon as I got my first treatment I could feel the clean feeling.  I rushed to come in for another appointment earlier than scheduled which was OK wit the doctor.

Dear Dr. Ohanessian, Thank you for the treatments and reassurances and accommodating concentrated appointments for me as I flew to Los Angeles from half way across the world.  Please keep me posted on the products and as soon as they come out.

Dear Dr. Ohanessian.  Absolutely Amazing.  Even after one treatment I can clearly see the difference in the quality of my breath.  It is also good to know that you told me my concerns were normal and nothing out of the ordinary, just the right treatment was never done.  I will do all possible to help get the word around about you and your effective treatments.

I got my first treatment and because I was travelling I didn't come back for 3 months, however I told the Doctor that even one treatment had lessened my bad breath for a few weeks and based upon the doctor's diagnosis of my normal bad breath level, I am just like most people concerned with simply bad breath.  It is a great experience to have less normal bad breath.

Tried the treatment once, liked it as it was the only thing that has been effective, returned for  package of 4 treatments.

The treatments are very helpful and I realized my situation was just normal.  The peace of mind is great and it is very addicting to have such strong breath quality.

As a result of wonderful treatments and the great service and skills of the Doctors I even changed my regular dentistry to Dr. Ohanessian and the Institute.

Very happy with treatments they really work.  Can't wait until home products come out for maintenance.

Very happy with the treatments, I found you on Google and the treatments are fast and effective. I drive from Northern California to come and get treatments. Since I got your treatments I have had no tonsil stones wither.

Love the treatments can't wait for home products. Definitely makes a huge difference and effective.

I've been concerned about my bad breath and dating. The Doctor took his time to explain many things and comforted me that I only have normal bad breath and all it needs is treatments and some dental work. I'm very happy with the treatments and the needed dental work. Thanks

It's been a while I've been looking for a solution to my concerns with breath quality as I am face-to-face with people in my profession. For the first time I can truly say I have found something that works. I look forward to your consumer products. Best,

Please get the home maintenance products out. Treatments are great but would like home maintenance ability. Thanks

I really like the treatments. I get them done on a regular basis. Great confidence builder.

I have always been self-conscious that other people were offering me gum and mint because I had bad breath and I also was concerned that people would cover their nose because of my bad breath. Dr. Ohanessian consulted me that based on my specifics I did not have an abnormal condition and that what I felt about other people's reaction was not necessarily tied up to my breath quality. This was comforting and the treatments have been very reassuring and satisfactory.

I like the treatments they work as described and the Doctor really took his time in explaining everything including my dental conditions. I had some older fillings that needed to be placed and was very happy to get them done with the doctor. He took his time during the procedures and even showed me the cavities. Thanks E.J.

Like the treatments, returned for more and definitely makes a difference.

Feeling the treatment results by the third appointment, very freshening. Thanks

I drove from a long distance and the treatments were as promised and very effective. I look forward to the availability of products.

Did all the treatments one week apart, I see a big difference in the quality of my breath and confidence with it.

Very happy with the treatments. Bought a package and use them as needed.

I can't wait until home maintenance products come out; such a confidence builder.

My wife suggested I do something about my breath which was bothering her. I found out about Bad Breath Institute and Dr. Ohanessian and ever since I have been going in for treatments once a week as I truly enjoy the new fresh breath I have and my wife has not complained once since I discovered the treatments.

My mother and sister are very straight forward with me and I have a positive attitude and when they told me that I need to get my breath checked I looked online and found your clinic. The treatments have worked well and I feel my breath is much fresher and less offensive.

I flew from Ohio for treatments and stayed for a week in Los Angeles. Got the 4 treatments and the gum treatments recommended by the doctor. Very happy with the treatments and actually became very friendly with the doctor and his staff. I can't wait until they have clinics near where I live.